PORTLAND, Ore 07/06/2021 — Image/Skybound revealed a first look at Skybound X #5, concluding the 
weekly event series with…THE DEBUT OF SOMETHING NEW BY ROBERT KIRMAN AND JASON HOWARD!

Need we say more?

Well, we've also got the final chapter of "Rick Grimes 2000," along with new stories from the worlds of The Six Sidekicks of Trigger Keaton and Gasolina! Thank goodness Kirkman, Howard, Ryan Ottley, Kyle Starks, Chris Schweizer, Sean Mackiewicz, and Niko Walter all teamed up for this extra-length issue because it might just be the most talked-about release of the whole darn series!

Skybound X #5  will be available at  comic book shops  and digital platforms including Amazon Kindle, Apple Books, comiXology, and Google Play on Wednesday, August 4: Skybound X #5 Cover A by David Finch (Diamond Code MAY210052) Skybound X #5 Cover B by Chris Schweizer (Diamond Code MAY210053) Skybound X #5 Cover C by Jason Howard (Diamond Code MAY210054) Skybound X #5 Cover D 1:10 Incentive Cover by Chris Schweizer (Diamond Code APR219079) Skybound X #5 Cover E 1:10 Incentive Cover by Jason Howard (Diamond Code APR219080)Skybound X #5 Cover F 1:25 Incentive Cover by David Finch (Diamond Code APR219081) For more info and updates, visit  www.skybound.com.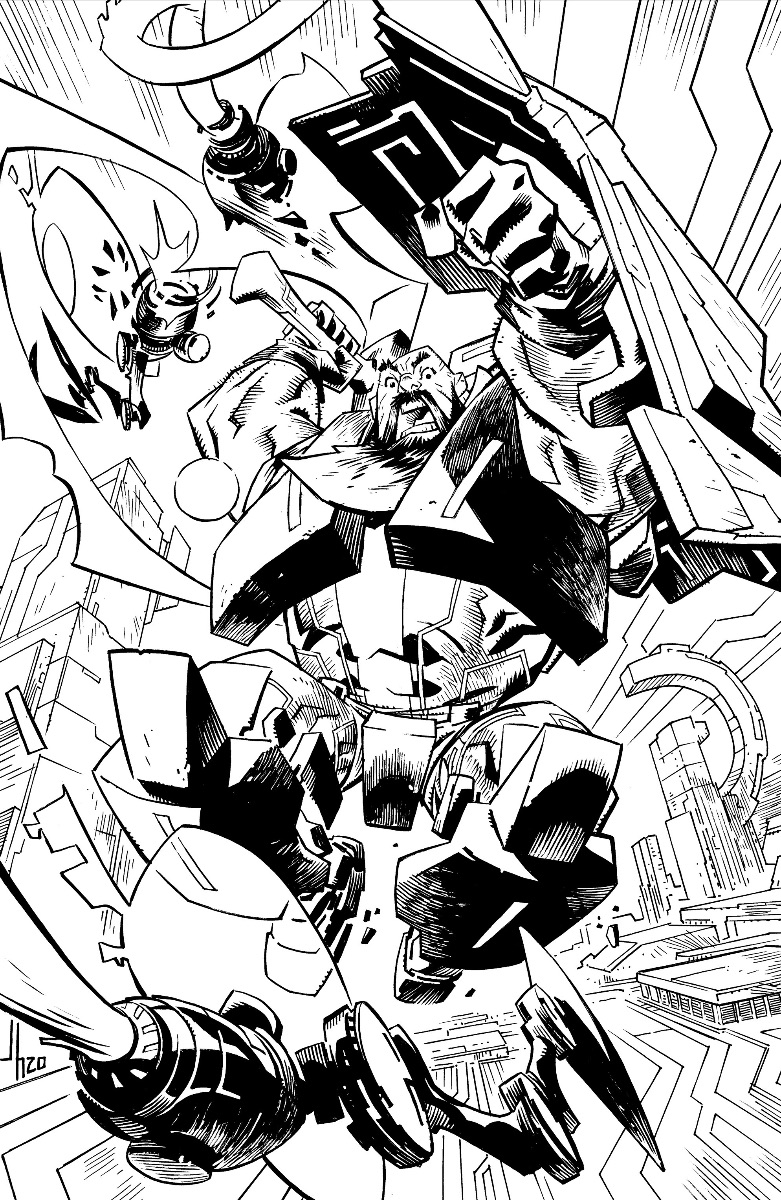 ABOUT IMAGE COMICS
Image Comics is a comic book and graphic novel publisher founded in 1992 by a collective of bestselling artists. Image has since gone on to become one of the largest comics publishers in the United States. Image currently has six individuals on the Board of Directors: Robert Kirkman, Erik Larsen, Todd McFarlane, Marc Silvestri, Jim Valentino, and Eric Stephenson. It consists of five major houses: Todd McFarlane Productions, Top Cow Productions, Shadowline Comics, Skybound Entertainment, and Image Central. Image publishes comics and graphic novels in nearly every genre, sub-genre, and style imaginable. It offers science fiction, fantasy, romance, horror, crime fiction, historical fiction, humor and more by the finest artists and writers working in the medium today. For more information, visit www.imagecomics.com.ABOUT SKYBOUND ENTERTAINMENT
Skybound Entertainment is a multiplatform content company that works closely with creators and their intellectual properties, extending their stories to further platforms including comics, television, film, tabletop and video games, books, digital content, events, and beyond. The company is the home of notable properties including The Walking Dead, Invincible, and Super Dinosaur.

Skybound holds strategic partnerships across the entertainment industry, and has the in-house capabilities to serve as publisher, producer, and global distributor for tabletop and video games. On screen, Skybound holds a first-look television deal with Amazon Studios and a first-look movie deal with Universal. Additional partnerships include comic book publishing with Image Comics, book publishing with Simon & Schuster, and a first-look narrative audio deal with Audible. Skybound also houses a variety of unique creators and their IP, including Kristian Harloff and his pop-culture movie trivia platform the Schmoedown Entertainment Network, and printmaking expert Peter Santa Maria's Attack Peter brand.